Your one-stop local provider of containerized
services for waste & recyclables.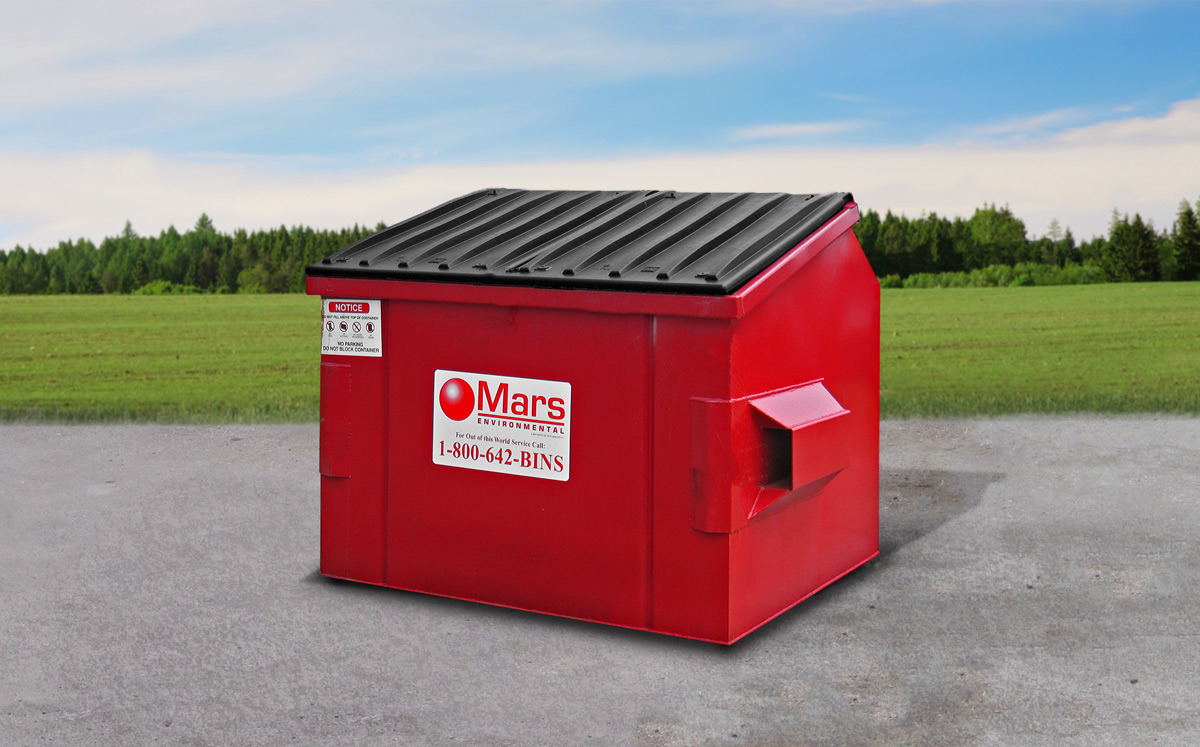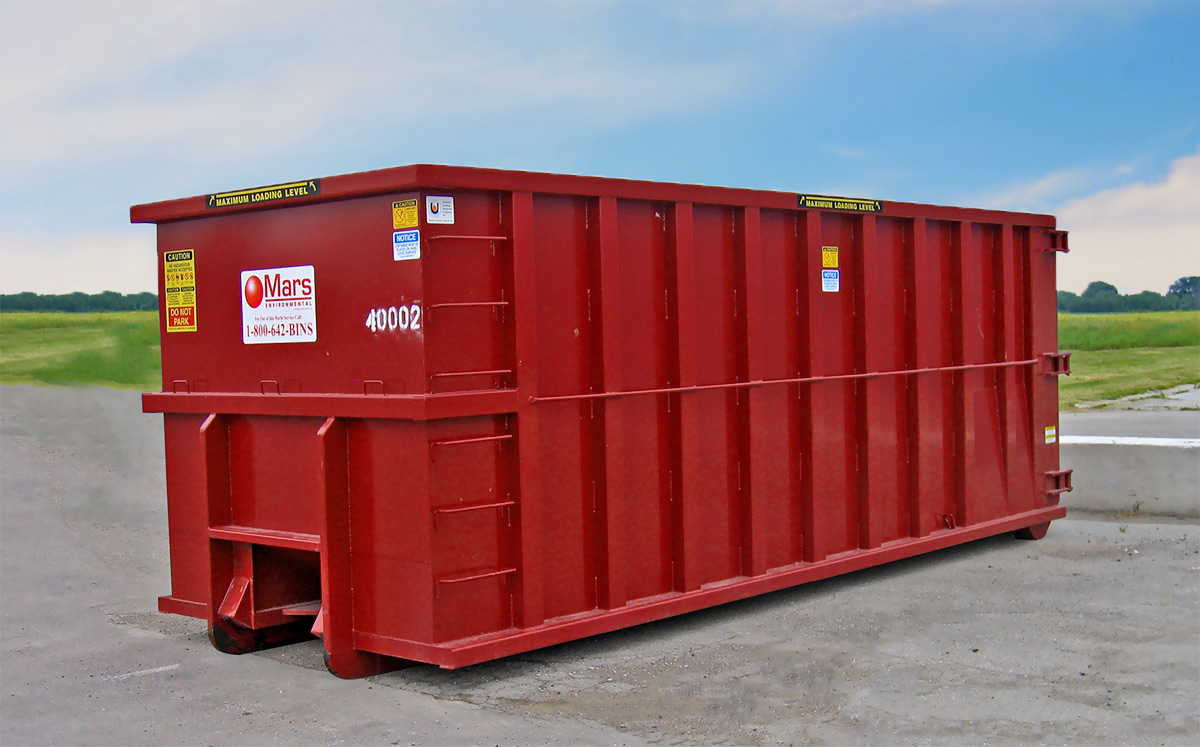 Out of this world service...at down to earth prices!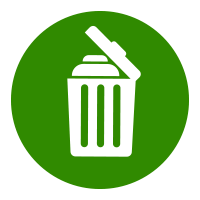 We know how important a clean container is. Over time our bins will require maintenance and need to be switched out – we provide this service free of charge.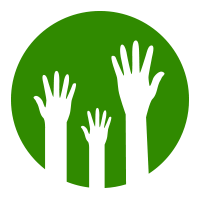 All of our containers have slanted tops to give you an access height of 48 inches instead of the traditional 60 inches, which means more accessibility and less chance of injury.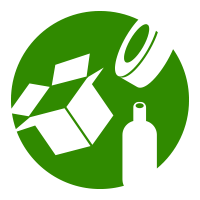 Small, local customers is our specialty. We are big enough to service all your needs but small enough to treat you like family.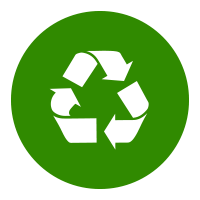 Whether you are looking for a commercial waste bin on a regular basis or a temporary residential or construction bin, we offer the most competitive rates in the area.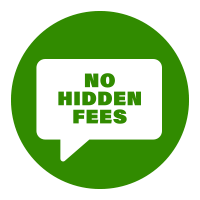 We understand the volatile state of the economy has caused many transportation based companies to implement fuel surcharges, but Mars has decided to not adhere to this trend. Our prices, they are flat rates. No fuel, rental or admin fees on permanent bins!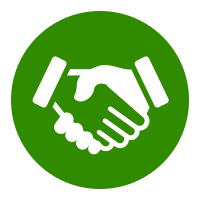 You are not required to ever sign a contract, and if you are ever unsatisfied as a customer, are free to leave ($120 fee if you cancel within 6 months of a new account). We want you to feel comfortable in giving Mars Environmental your service.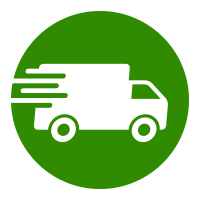 Our yard is conveniently located in Huron Park to provide fast, reliable service. All of our drivers are courteous and eager to serve you. Each truck is equipped with a cell phone for faster response time.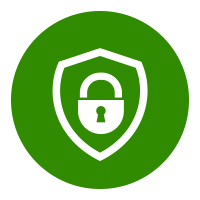 Mars containers are available with a lock to keep intruders out at no additional charge.
Waste Disposal? Renovating? Decluttering? Consider Mars!
Mars Environmental can help by removing your waste in a convenient, economical way.
We offer permanent bin services which can be put on a schedule to suit your waste disposal needs (monthly minimum).
We also service temporary bins you can use for renovation or clean up jobs. Your clean up will be fast and easy with Mars Environmental!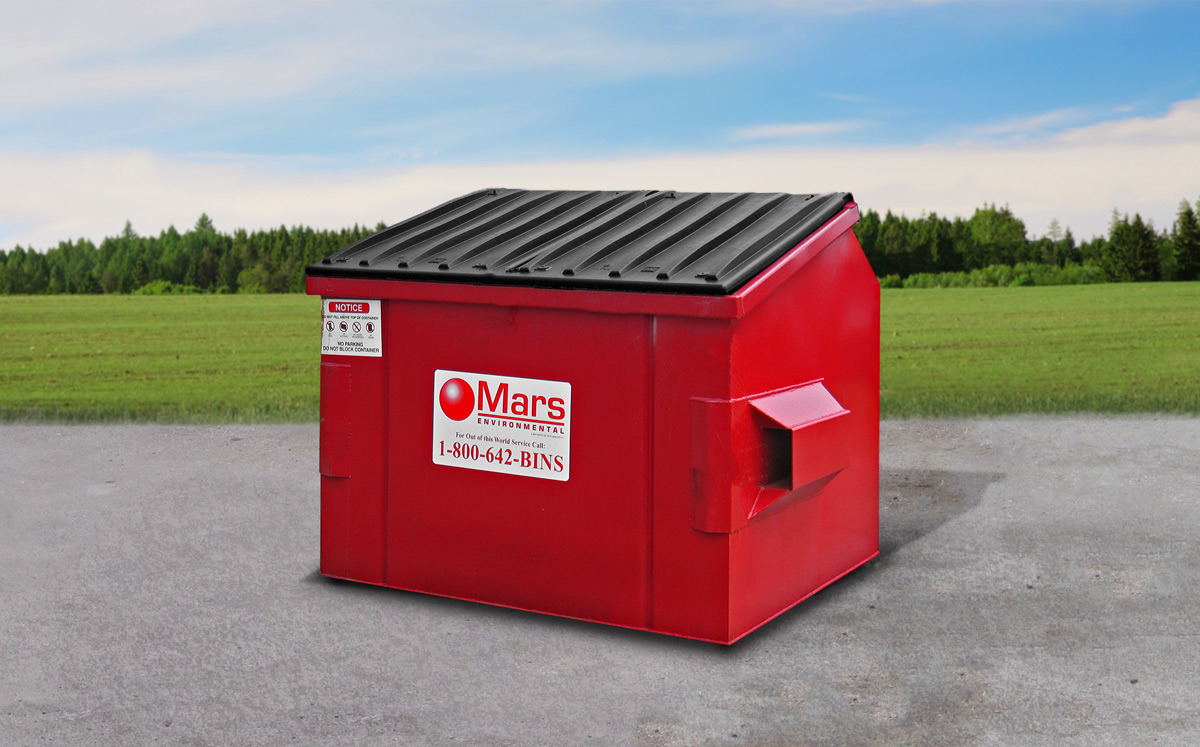 Container Weight: 530lbs
Capacity: 12 Bags
Dimensions: 71″w x 36″d x 36″h
Front Lip Height: 36″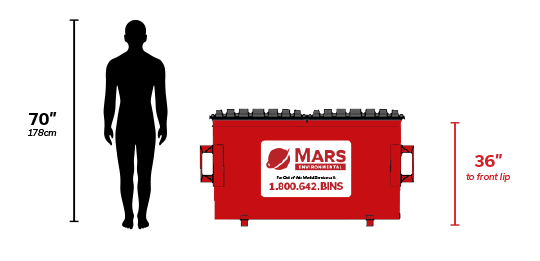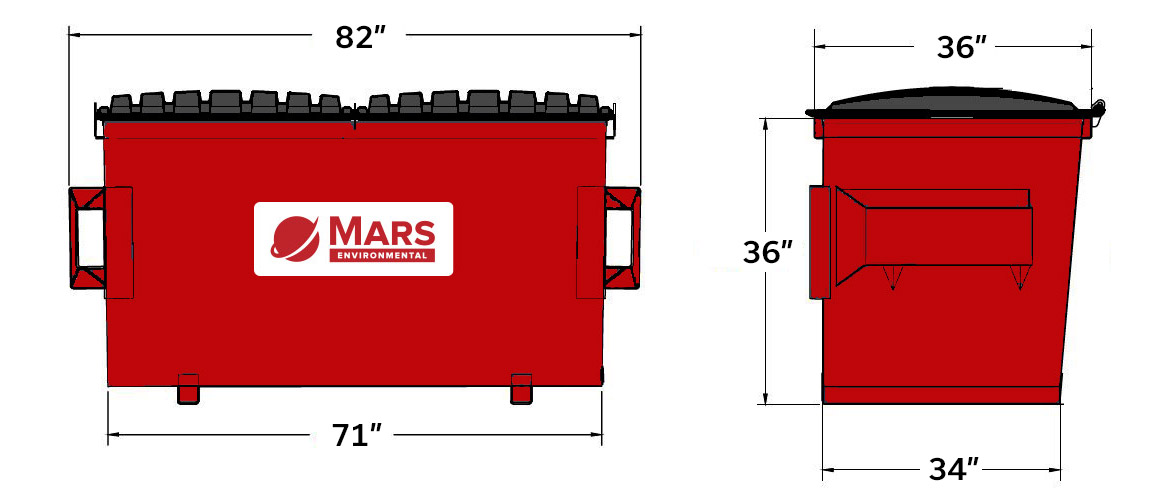 Container Weight: 800lbs
Capacity: 24 Bags
Dimensions: 71″w x 54″d x 48″h
Front Lip Height: 48″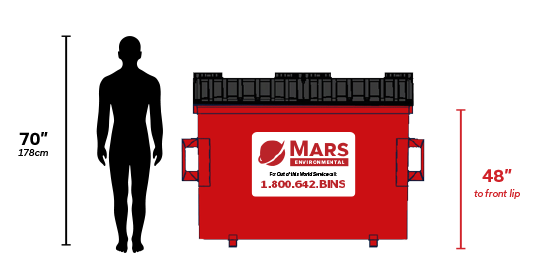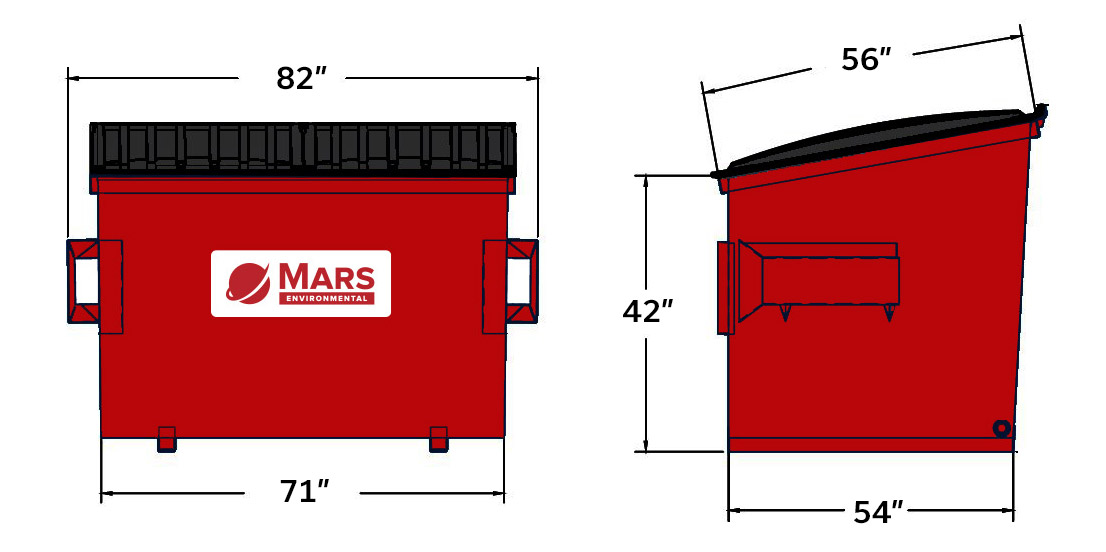 Container Weight: 1050lbs
Capacity: 36 Bags
Dimensions: 71″w x 71″d x 57″h
Front Lip Height: 50″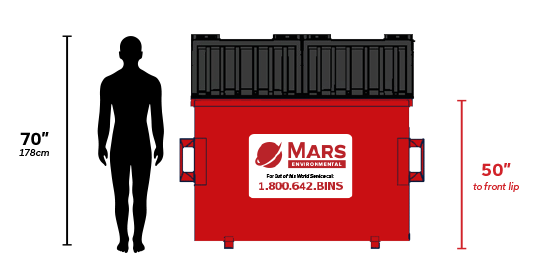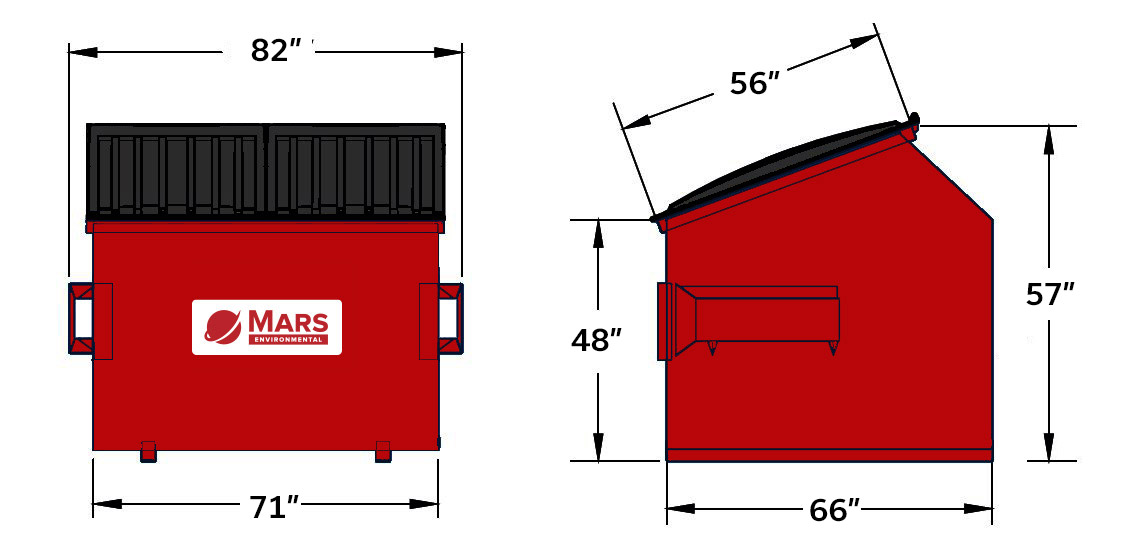 Container Weight: 1200lbs
Capacity: 48 Bags
Dimensions: 71″w x 81″d x 81″h
Front Lip Height: 50″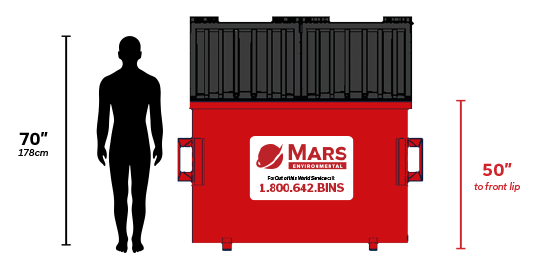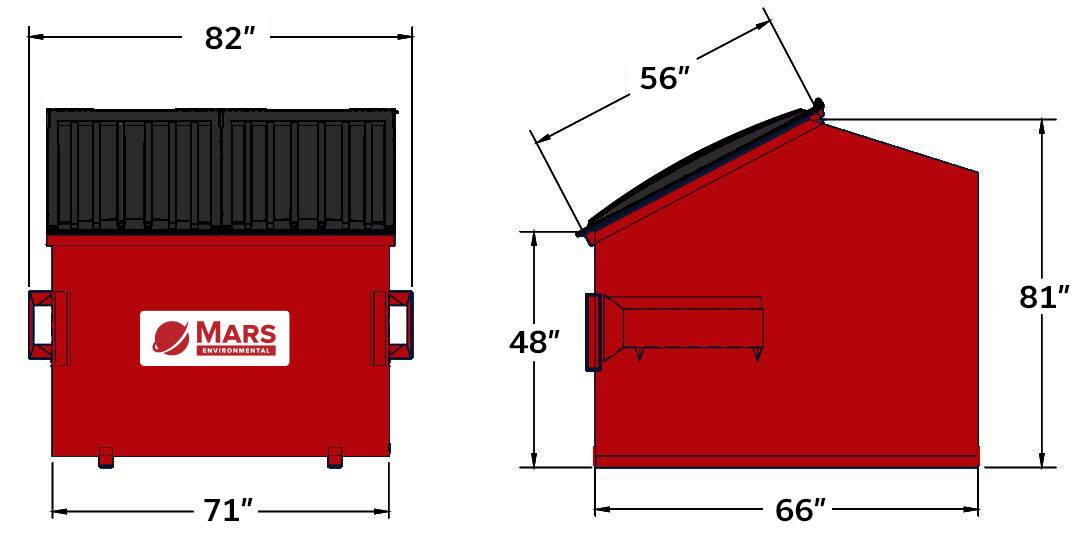 Price list updated as of January 1, 2022.
Residential & Commercial Waste
*A typical bin will hold up to approximately 9 regular garbage bags per yard.
Weekly
2 Yard
$32.82
4 Yard
$43.75
6 Yard
$54.70
8 Yard
$65.64
Bi-Weekly
2 Yard
$44.00
4 Yard
$54.70
6 Yard
$65.64
8 Yard
$75.44
Monthly/On Call
2 Yard
$60.17
4 Yard
$74.40
6 Yard
$89.69
8 Yard
$109.38
6 Yard Container
Weekly
$36.54
Bi-Weekly
$36.54
Monthly
$36.54
Commercial Construction & Demo Waste
*A $120.00 delivery fee will be applied to all temporary bins.
Temporary Bin*

2 Yard
$139.00

4 Yard
$184.00

6 Yard
$240.00

8 Yard
$309.00
Construction & Demolition (including Roof Shingles**)
**A bin can hold up to 12.5 bundles per cubic yards (2 yard = 25 bundles, 4 yard = 50 bundles, 6 yard = 75 bundles)
Temporary Bin*
2 Yard
$195.00
4 Yard
$331.50
6 Yard
$473.50
*A $250.00 delivery fee will be applied to all roll off containers. A  disposal fee of $150 per tonne will be applied in addition to the rental fee below:
Roll Off Container
10 Yard
$250.00
20 Yard
$250.00
40 Yard
$250.00

MARS Environmental
415 Canada Avenue,
Huron Park, ON N0M 1Y0
Office Hours:
Monday-Friday 8am-4pm